Most days I'm a superhero. I wake up, put an "S" on my chest, grab my cape and go out into the world and handle it all! I'm "Olivia Pope" in my mind, organized, planner in hand, I run around like I have my life "handled". Heavily scheduled, I run my life like a corporation. I work full time, come home, start working with the kids on homework and school projects, take a moment to enjoy some quality time with the kids, get them to bed then I start job # 3, 4, 5 & 6. Running 2 websites, blogging, writing new music, poetry and trying to finish a book fill up my late evenings. Every moment of my day is scheduled and it makes me feel productive. I feel unstoppable and badass on those days. In my head, I'm a superhero taking down stereotypes of single moms, black women and societies expectations of my failure based on my situation. I feel like a woman who has her life completely together on those days. In spite of it all, I am a woman who is getting it done!!
Then there are the days where my fear and self-doubt become my kryptonite, holding me hostage. I question everything. What am I doing with my life? Poetry? A Book? Making Music? Running your own business? Am I crazy? I have three growing kids, tuition payments, bills, and a "real" job, how in the heck can you support your family on "creativity"? The fear is paralyzing, freezing my emotions and thoughts. My inner critic's voice becomes louder in my head. "Who are you fooling? You're 41. It's too late for you. That time of following your dreams is over. You missed it, you have responsibilities now". My kryptonite, self-doubt, was trying to kill my dreams. Those are the days where I feel anything but "Super". I feel lost, discombobulated, confused and overwhelmed. Everyone and everything needs me but time moves too fast and I only have 2 hands, one car and a brain overloaded with wants, needs, to-do lists, responsibilities, dreams, thoughts, fears and worries. Do dreams have expirations dates? Am I crazy for thinking it's never to late to pursue a dream?
I was a writer long before anyone knew it. Writing my thoughts and sharing my story was "my secret dream" until I decided to make it my reality. I had a blog over 10 years ago that I hardly told anyone about. I was writing poetry in journals that were under lock and key. I read books and secretly dreamed about one day seeing my name on the shelves in a bookstore. Truthfully, I've lived in fear of embracing the "creative "in me most of my life. Scared to share my thoughts and stories. Scared of becoming vulnerable and open to criticism and critique. I was paralyzed by fear for many years. It wasn't until a few years ago I was ready to face it and share a piece of my writing with the public. I chose to do it at a poetry show. It was on that stage that I faced and conquered my fear, with trembling hands and a shaky voice. I did it and people actually liked it. I left the show that night feeling like a conqueror. Little did I know life was getting ready to push me right out of my comfort zone. That poem became a song and that song became a hit in the House music scene. From there I became a performer, a spoken word artist with an actual following and people who wanted to hear more of what I had to say. I was in new and uncomfortable territory that scared the heck out of me but I didn't want to stop. It awakened the writer in me but this time, she was ready to reveal herself instead of hiding behind computer screens and anonymous blogs. It fueled my creativity and I started writing more, learning and reading more, seeking information and becoming more comfortable on a stage but my kryptonite, that paralyzing self-doubt would creep into my thoughts from time to time.
The first poem I performed was erotic but I always knew I had so much more to say. I knew I had a story that women could relate to. I knew I had a voice that deserved to be heard and at another poetry show in honor of Women's History Month, "The Sum of Many Things" was born. I performed this poem but when I went home, I realized I wanted to add more to it. It wasn't finished. I began to write more and this poem became an idea. This idea became this website and vision of a forthcoming book. Launching this website and writing this book is the realization of a dream I never shared with anyone. It's the leap of faith I was too scared to take over 20 years ago. I've spent those years chasing corporate dreams and doing what I thought "I was supposed to do" instead of pursing my passion. I chose a path I thought would be easier and honestly "more respectable" in other people's eyes. I thought I would be content and happy but something was always missing. It was my voice...that first poetry show helped me find my voice again. But now what? Life wasn't the same.
By the time I embraced this longing within me to write and share my stories, my life had changed. I was now a divorced mom of three. It wasn't about me anymore; it was about nurturing my children's dreams. The dreams I held inside would have to wait…I mean, that's what good mothers do right? Sacrifice? My parents always told me to "do what you have to do until you can do what you want to do", so that's what I did. I worked my "good job", crunching numbers and helping to make other people rich. It made me proud to be independent again; able to take care of my family, provide for them. I was grateful to be able to pay for tuition so they received an education that adequately prepares them for the road ahead. Thrilled to watch and assist them as they discovered their passions through classes and extra-curricular activities. Overjoyed at the ability to take a much needed break and enjoy a vacation with them every once in a while. I was a superhero to three brown kids.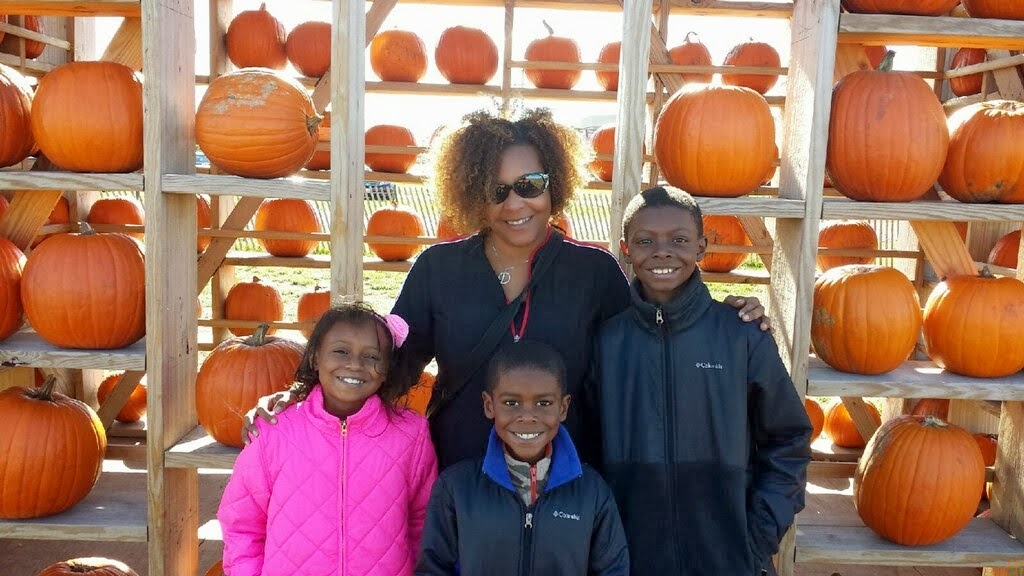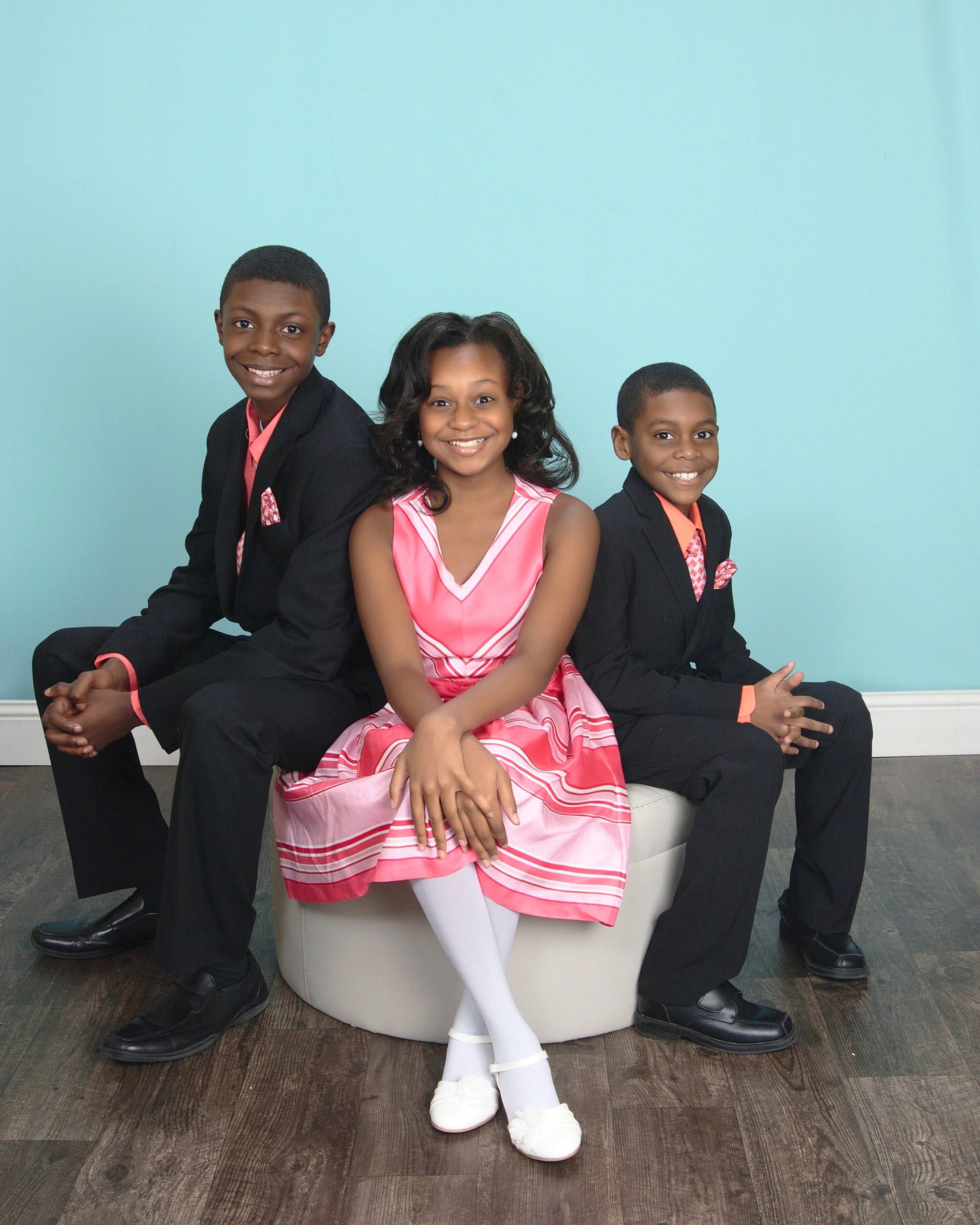 They are getting older now, tweens and teens. My children are discovering their quirks and coming into their personalities. I often wonder how they see me. Am I the mom they need me to be? Am I enough? Am I living a life full of positive examples? The questions in my head became mirrors reflecting the self-doubt that continues to plague me. As I thought about these questions I realized they were not seeing me in my entirety. My children deserved to see their mother living her life authentically, unafraid of taking risks and pursing her dreams. They needed to see the struggle, the work, the late nights and early mornings, the juggling and scheduling, the planning, the sacrifice, the love and the tenacity. They needed to see me working hard, doing what I had to do but also seeing me working equally as hard on my own dreams. Only then could I truly be the living example that I've always wanted to be.
My children didn't need me to be a superhero. They just need to see me living authentically. i shared my dreams with them and they are my biggest cheerleaders. They often see me working on my computer or working on new music and poetry and I know my kids are proud of me. They brag to their friends, "My mom is writing a book", "my mom is a poet", "my mom makes music". They ask questions, "mom, why do you love writing?" "what is your blog about"? They also see me at PTA meetings, assemblies, and every sporting event. They see a mother, whole and complete able to pour into her children's cups because her cup isn't empty. I give my children a glimpse into me not only as a mother but as a woman who has her own dreams, goals and ambitions. I think that's one of the greatest gifts I can give to my children; the knowledge that I am "The Sum of Many Things", and each of the hats I wear are important and special to me and there isn't just one thing that defines me. Often we forget our mothers were women with goals, dreams and ambitions. Women sacrifice so much, including their dreams. I hope my children see the life I live and remember that anything is possible. Their dreams live!!! As overscheduled as I am, I have a life I'm proud of. I'm not exactly where I'd hoped to be but I've learned not to dismiss my dreams but to pursue them passionately. It's an act of self care. I'm a better mom because I stopped ignoring my own needs and allowed my children to see me in my entirety.
Am I too late in pursing my dreams? In my case, I think I'm right on time. I'm teaching them one of life's greatest lessons in living in your truth, the importance of pursing your dreams passionately and never giving up. My life experience, my mistakes, my choices and even the paralyzing moments of self-doubt have all given me the tools to teach my kids how to be resilient, bounce back from adversity and live authentically.
That's pretty badass if I say so myself.
Until next time,
Take care of yourself and others
D. Sanders