I get asked that question all the time and my answer is usually, "I put one foot in front of the other and move forward". I suppose it's not that simple however. I never anticipated being a single mom. In fact, it was one of my biggest fears. Prior to getting married, I watched single friends of mine get pregnant only to have the men they loved walk out of the lives of their children and leave them to raise children alone. I saw the disappointment in their faces, the sadness, the frustration and I didn't want that for myself. I swore I'd choose a good partner/mate/future father, get married first and build a family together. I thought it was that simple and couldn't have been more wrong. LIFE HAPPENED…
When my ex-husband and I split up, I never anticipated he'd also walk away from his children. After all, he was more excited than me when I announced my pregnancy. I spoke about that fear in my last post. He was thrilled, excited and completely overprotective as a husband but in a good way. He was at every doctor's appointment, every trip to Babies R Us and took an active role in planning and decorating the nursery. He was attentive to me, making sure I took care of myself and didn't overdo it. He got me massages at my favorite spa and bought me a new bed because the back pain I was feeling was excruciating. When they diagnosed me with gestational diabetes, he ran out and bought everything I loved in "sugar free" to make sure I was eating better but still enjoying food. He was in the delivery room, cut the cord and wept openly when he became a father for the first time. Watching him made my heart swell. He would go all out on mother's day too, cooking my favorite foods and getting my favorite dessert with beautiful gifts and flowers to make me feel special. I just knew he was going to be a great dad and our family would be complete. LIFE HAPPENED…I'm not sure how or why it happened but my ex decided to check out. The scheduled visits were cancelled, holidays were full of excuses and slowly but surely we stopped hearing from him. Initially, I tried to force him but realized I couldn't make him be a father. It was then that I had a wakeup call.
YOU ARE ON YOUR OWN GIRL…NOW WHAT?
Those first few years were the hardest. I struggled to find myself and create a new family dynamic. All of the things I grew up having in my life, my children wouldn't. I struggled with guilt. Did I choose wrong? How did I miss the "signs"? What kind of life would my children have now? I was consumed with society's stereotypes of single moms; lazy, poor, welfare moms…etc. I just knew this was how the world would see me. Then the stereotypes of the children of single moms haunted me; bad, criminals, drug addicted, dropouts…, etc. Once again, I terrorized myself. I was determined not to be anyone's stereotype and I damn sure wasn't going to let my children become stereotypes either.
VICTIM OR SURVIVOR?
I was doing what I had to do but deep down I was angry. This was not the plan. I never planned on doing this alone especially with three kids. Every time life hit me hard, I got angry at him all over again.
Every time I had to call off work and take an unpaid day because a kid was sick…

Every time a boss called me into the office to discuss "my time off of work"…

Every Time I had to negotiate a payment arrangement for a past due tuition payment or bill…

Every time, I had to miss work and take another unpaid day because I had to be at the kids' school for a performance or special event…

Every time, I was at parent teacher conferences alone…

Every time I had to see the disappointment in my children's eyes when their dad would cancel a visit

Every time I had to swallow my personal feelings about their dad and speak about him positively, telling the kids to pray for him instead of hating him…

Every time, there was a father's day project at the school and my kids would come home and give it to my dad or my brother…

Every time I sat in court trying to get child support to help raise his children…

Every Mother's Day as I watched husbands celebrating their wives as a family. That was supposed to be me too…

Mother's Day when I took my kids out to dinner and watched the faces of people looking at me with pity. One couple even paid for our meal out of pity. I know they meant well but I was humiliated…

Every father's day when I watch the hatred shown towards single moms like it was our fault for some men walking away from their responsibilities...
I was pissed. This wasn't fair to me or my children. I didn't ask for this. I was wallowing in a state of victimhood and anger. Did I have a right to be mad? Upset? Disappointed? ABSOLUTELY but it was paralyzing me. I couldn't move forward with this kind of heaviness. I had to figure out how to let it go. I had to release it. I had to accept what my life was now and adjust. I stopped caring about child support and focused on providing for my kids on my own. (God has a way of dealing with deadbeat dads). I had to stop thinking like a victim and start acting like I was going to be victorious. I had to remember my marriage was awful, traumatic, and full of violence and chaos. I was free from that…THAT WAS A GOOD THING! I could now build the life I wanted. It was time to focus on that…
WHAT KIND OF LIFE DID I WANT AND HOW WOULD I CREATE IT?
I had to change my thinking. I was so focused on what society thought, I forgot to determine what I wanted my life to be. The end of my marriage was my re-birth. My life was whatever I wanted it to be. I was free from a marriage that didn't honor me and a home that wasn't full of peace. I now could create the home and family I wanted. It was all on me and I was now in control. It was scary and exciting at the same time. I started to write it down, setting goals for myself and celebrating small victories. I was a stay at home mom when my marriage ended so the first thing was to get back out into the workforce. As any woman who has left the workforce for a period of time, it's not easy to get back in, especially at the salary you were making prior to leaving. I had to take pay cuts just to get my foot back in the door. I had to adjust my lifestyle and it was humbling and at times, humiliating. I remember being unemployed and struggling and deciding to go to the welfare office. I went and waited in that line with tears in my eyes. How did I get here? I was college educated; middle class…I didn't belong here. I called my mom and told her I couldn't do it and I was leaving. She convinced me to stay. She said, this isn't about you, it's about those kids and remember it's not who you are. She said it's temporary. You are just a mom doing what she needs to do. SIGHS…I reluctantly stayed in line and met with a lady who told me I didn't qualify for food stamps because I made too much money on unemployment! What the what? How is that possible? I was rejected by the welfare office!
NOW WHAT?
I left angry again. Angry I had paid into a system that wouldn't help me when I needed it most. Angry because most people feel like single mom's get charity, welfare, child support and other free stuff with no problem. Well…I was living proof that didn't happen. I had to regroup, move back home with my parents and rebuild. I've never felt more like a failure in my entire life. This was not the life I envisioned for myself. In spite of my self-loathing and wallowing in "victimhood", my family remained encouraging. They would tell me "Danie, this is temporary. You are a mom doing what you have to do for your children". I can't tell you how many times I prayed the three word prayer, "WHEN GOD WHEN?" with tears in my eyes. After months of searching, I finally found a job. It was contract work, which meant no insurance, no paid time off but I had a check coming in. I was working in investments now and the hours were brutal and childcare was expensive!!! I struggled but I was getting it done.
I COULD DO THIS! I'M GOING TO BE OK!
After 3 years of working as a contract employee with various companies, I finally found full time work with benefits. My children were in great schools and we were creating this new family dynamic. I remember the first time I was able to take the kids on a little vacation to the waterpark in Wisconsin for a week. It seemed like such a small thing but I was so proud. I DID THAT! Being able to provide for them on my own gave me great joy especially after my ex-husband swore, I'd be back because I'd never make it on my own. THIS MOM WAS DOING IT!
I've been a single mom now for 11 years and when I look back over my life, I'm convinced in God's grace, mercy and provision. He's sent angels in my life in the form of my family and friends and provided father figures in the lives of my children in the form of uncles, coaches and mentors. My children lack for nothing. They are growing up surrounded in love in a home full of peace and stability. They are thriving. It doesn't mean my life isn't hard because at times, it is. I can't tell you the struggles I've had to keep my kids in private school on one income. Even with scholarships, I've still paid over $15K a year or more in tuition. I've been on the phones with schools negotiating payment arrangements many a day. I've gone without so my children don't have to. I've made things happen that I know were only because of God's provision. I still have nights when I cry "WHEN GOD WHEN?" I still wonder how I'm going to do it all sometimes. I still wonder if I'll ever achieve some of the other plans I have for my life. I still struggle with self-doubt and "mommy guilt". Am I doing enough? Am I giving my kids the very best of me? (I think that's a universal mom struggle) It's not a walk in the park and I definitely have bad days but they are nothing compared to what my life would have been had I stayed in a miserable marriage.
In spite of the struggles, the tree is full of gifts at Christmas, birthdays are still a big celebration, and we enjoy family days out and vacations. Every day we celebrate a victory. We are a family that is thriving in spite of. I've often burned candles on both ends to make some things happen but my children have never gone without. I've leaned on family and friends when I was out of options and had to humble myself to ask for help. The struggles of a single mom are full of different variables.
The Takeaway
Single motherhood made me stronger, more determined and focused. Single motherhood forced me to recognize a strength and sense of resolve I didn't think I had. Single motherhood gave me a confidence that I could get through anything because I was surviving and thriving. My children were proof that "I was doing a pretty damn good job"! Was my situation ideal? NO. Was it fair? NO. Sometimes life throws curve balls that you didn't expect but you have to adjust. It wasn't the vision I had for my life but I changed my vision. After all, this was my life and my children's lives…I had the power to make it the best life possible.
Struggle had made me stronger, financial troubles made me wiser, self-doubt gave birth to a new purpose and I finally stopped caring about what society thought of single mom's like me. My family is whole and complete in spite of because I made it that way. I created the village I wanted my children to grow up in and I've watched my children thrive as a result. I couldn't be prouder to be the mom I am today. I didn't choose this life but I've made the best out of it.
For I know the plans I have for you," …"plans to prosper you and not to harm you, plans to give you hope and a future-Jerimiah 29:11
That scripture verse is my "foundation" scripture. My mom always told me I should have one. I lean on that as a reminder that I'm not on this journey alone. That doesn't mean my faith isn't tested but when times are hard, I meditate on that verse to remind myself, trouble doesn't last always. I'm built tough, and I've already survived so much. Trouble and hard times are temporary. I've rebuilt my life on that scripture. The rebuilding isn't done either; it's been a long road back to my independence. Quite honestly, I'm still rebuilding.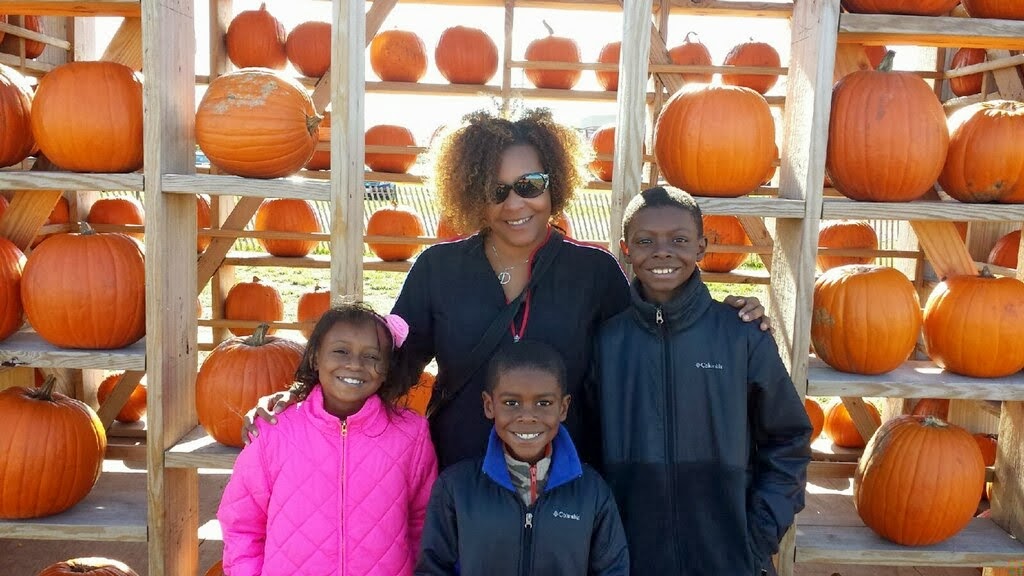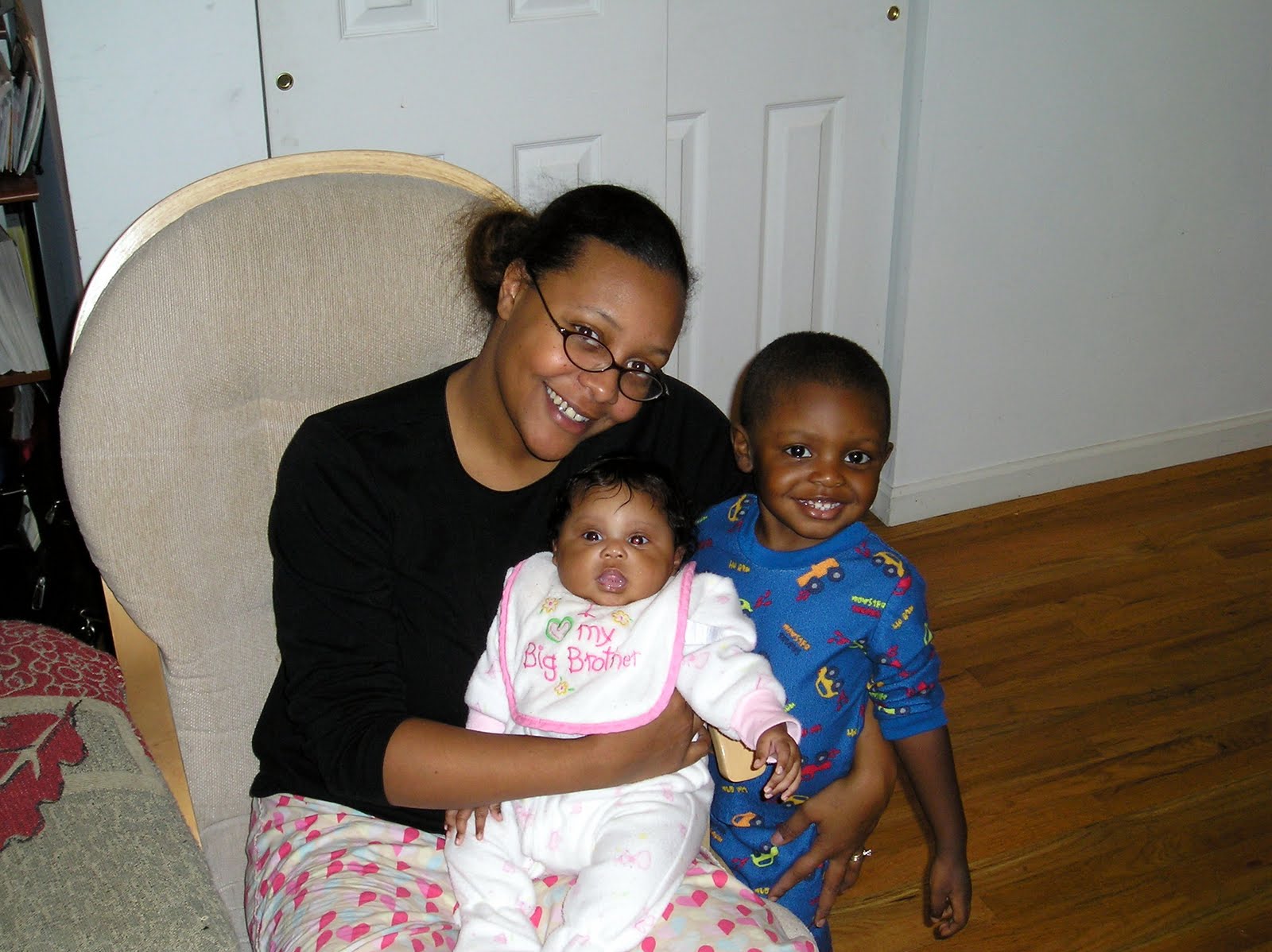 SO HOW DOES SHE DO IT?
I'm able to do it because I have faith in my dreams and plans for my life. I'm able to do it because I work hard to provide the best life for my children. I'm able to do it because I have an amazing village who lift me up, support and encourage me and who believe in me and my children. I'm able to do it because my children are watching me. They need to see a strong woman who not only survived but thrived. It's important that my children see how I responded to adversity and hard times. They need to know resilient is in their DNA. I'm able to do it because I'm a mom who would run through fire for my children. My children are the reason I fight through hard times and struggles. My children are the reason I can't give up even when I'm exhausted. Their smiles, their laughter, their successes, their joy…give me the energy I need when I'm worn out, the strength to keep moving forward and the resolve to keep fighting.
I'm able to do it because every single day, I see the vision for my family manifested. I wanted children who would grow up in a home filled with love and peace. I wanted children who grew up in a home full of stability. I wanted children who would have happy memories of their childhood. I wanted children who would live lives full of new experiences and great educational opportunities. I wanted children who wouldn't be emotionally weighed down with problems at home but allowed to be kids. Truth is…I have exactly what I wanted.
I'M DOING IT…in spite of…and that's something to celebrate
To single moms…
You are more than enough. I raise my glass and say cheers to those who are doing it…in spite of… in spite of naysayers, in spite of societies judgments and perceptions and in spite of those who have never walked a mile in your shoes….YOU ARE DOING IT... raising amazing and awesome kids… We are truly not a "one size fit all group of women"; our stories and situations are diverse and varied… I see your struggle and your sacrifices and your victories….This mother's day take a moment and celebrate yourself. The job isn't easy and there are many obstacles but we press on…we keep it moving and we make things happen daily for the children placed in our care. If no one else says it, allow me to wish you all a HAPPY MOTHER'S DAY! Keep pushing and pressing forward…you are breaking stereotypes every day!